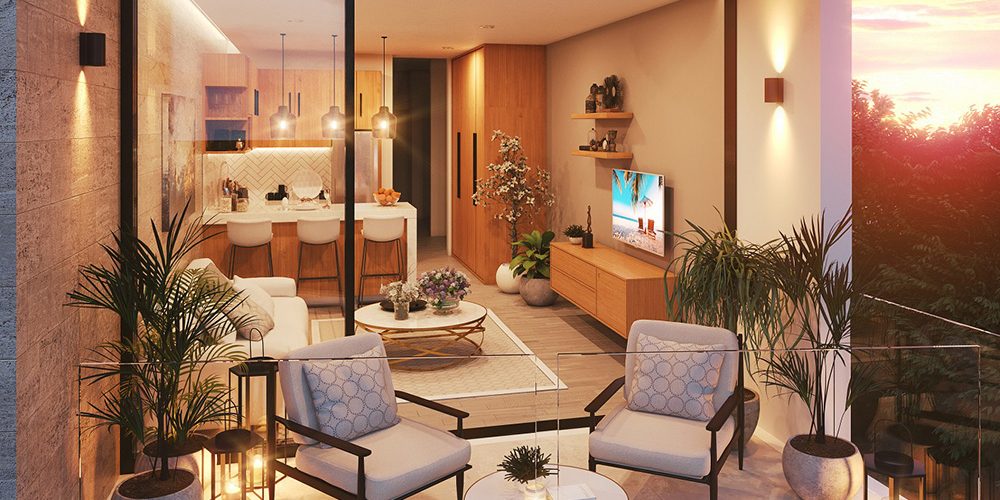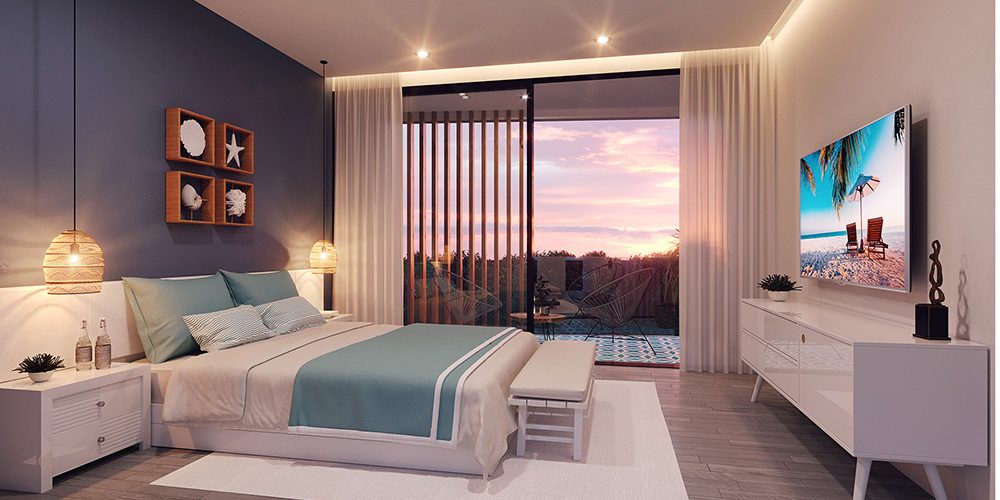 ONE BEDROOM
Our one bedroom condo provides excellent ROI due to great price and has spacious terrace where you can enjoy reading a book and relax in a hammock.

Condo 3 Total Area : 62 sq.m. Inside Area : 50 sq.m. Outside Area: 12 sq.m  ( SOLD )
One bedroom
Living /Dining room
Fully equipped kitchen
Private Laundry room
Built-in closet
Terrace
Built-in wireless sound system
Rooftop Pool
Say goodbye to stress and let all your worries wash away as you float in crystal blue rooftop pool with a glass wall overlooking surrounding jungle and Aldea Zama neighbourhood. You will step out feeling new and refreshed.

Rooftop Terrace
Our rooftop terrace featuring BBQ area, bar area, seating space and outdoor shower is the best place to spend a moment alone or enjoy a wonderful time with friends or family and recharge batteries under Tulum night sky. Get ready to prepare healthy BBQ meal and listen to your favorite tunes using built-in wireless sound system.
List of rooftop items include:
20 square meters pool
BBQ area
Relaxation area
Private Rooftop pool
Bar overlooking jungle
Outdoor shower
Pergola over seating area
Wireless sound system
Bathroom
24/7 security and Intercom
Security is important to us. In addition to being located in the safest neighborhood of Tulum, Aldea Blu will have 24 hour concierge to meet the guests and maintain common areas, video surveillance and intercom.